We Take Service Seriously. Fill Out The Form Below And We'll Respond ASAP
Start protecting your home today!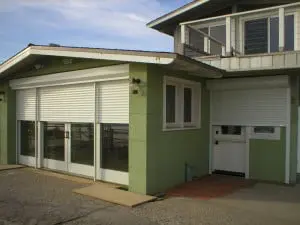 Call us at 877.656.DOOR or fill out our contact form and our staff of friendly, well-trained consultants will quickly respond to discuss your needs and inform you of your options. Need an estimate? Fill out our FREE ESTIMATE form and we'll give you a quote for your project. We're Southern California's premier one-stop source for rolling shutters that provide security, protection, and privacy to your home or business. We've been serving the Ventura County and Santa Barbara County area including Camarillo, Fillmore, Newbury Park, Oak Park, Ojai, Oxnard, Port Hueneme, Santa Paula, Simi Valley, Thousand Oaks, Ventura and Westlake Village since 1992 and have helped countless homeowners and commercial property owners just like you choose the right Rolling Security Grilles, Privacy Shutters, and European Roll Shutters.